Facilities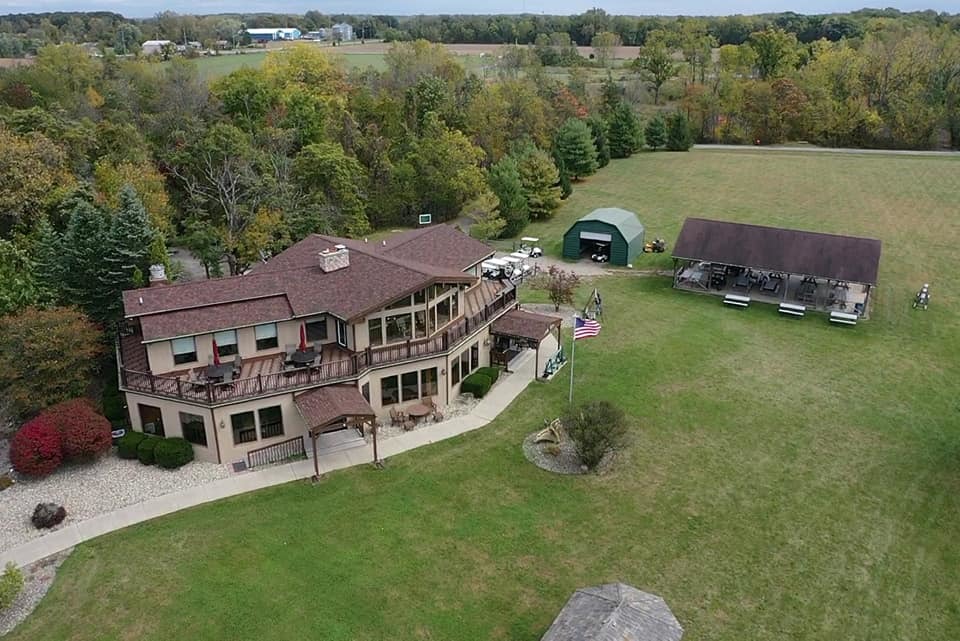 Deer Creek's club house consists of a pro shop, lounge area, bar, conference room, and poker room. It is the perfect place to relax after a day of shooting, or get to together with family and friends.
Lower Level
The lower level of our clubhouse consists of a bar, dining area, cozy lounge, and fireplace. Our dining area is furnished entirely with locally made Amish furniture and portrays a warm cabin feel. Whether you are looking to relax after a day of shooting, or you want to hold a company outing or gathering, Deer Creek is the perfect place for all your needs.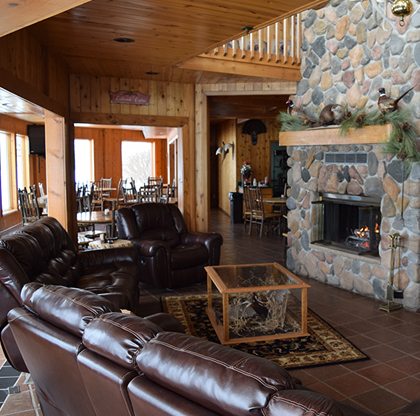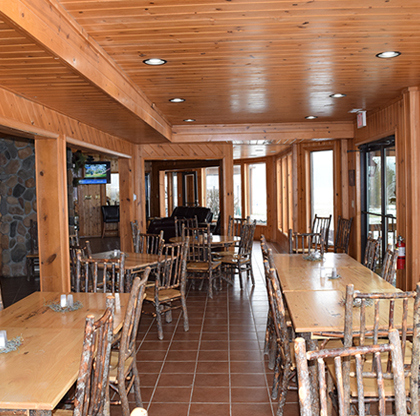 Upper Level
The spacious upper level has a conference room, poker room, bathrooms, and fireplace. Not to mention, an outdoor deck with an amazing view of our whole facility. This area is the perfect place to combine your business meeting with a little bit of fun. Call (269-756-6600) to book your meeting or event today!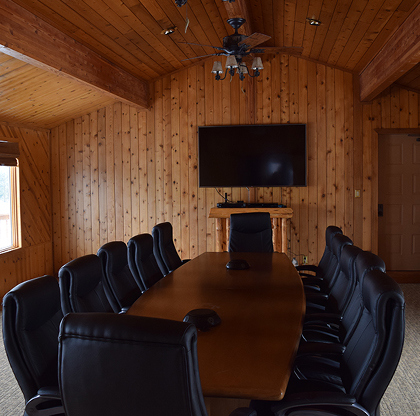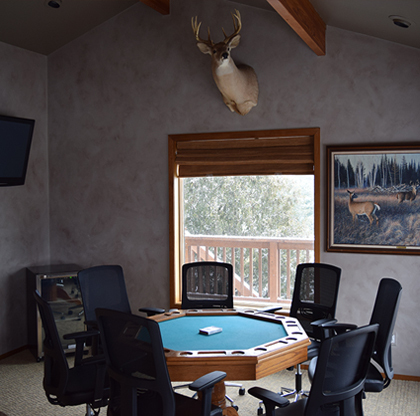 Pro Shop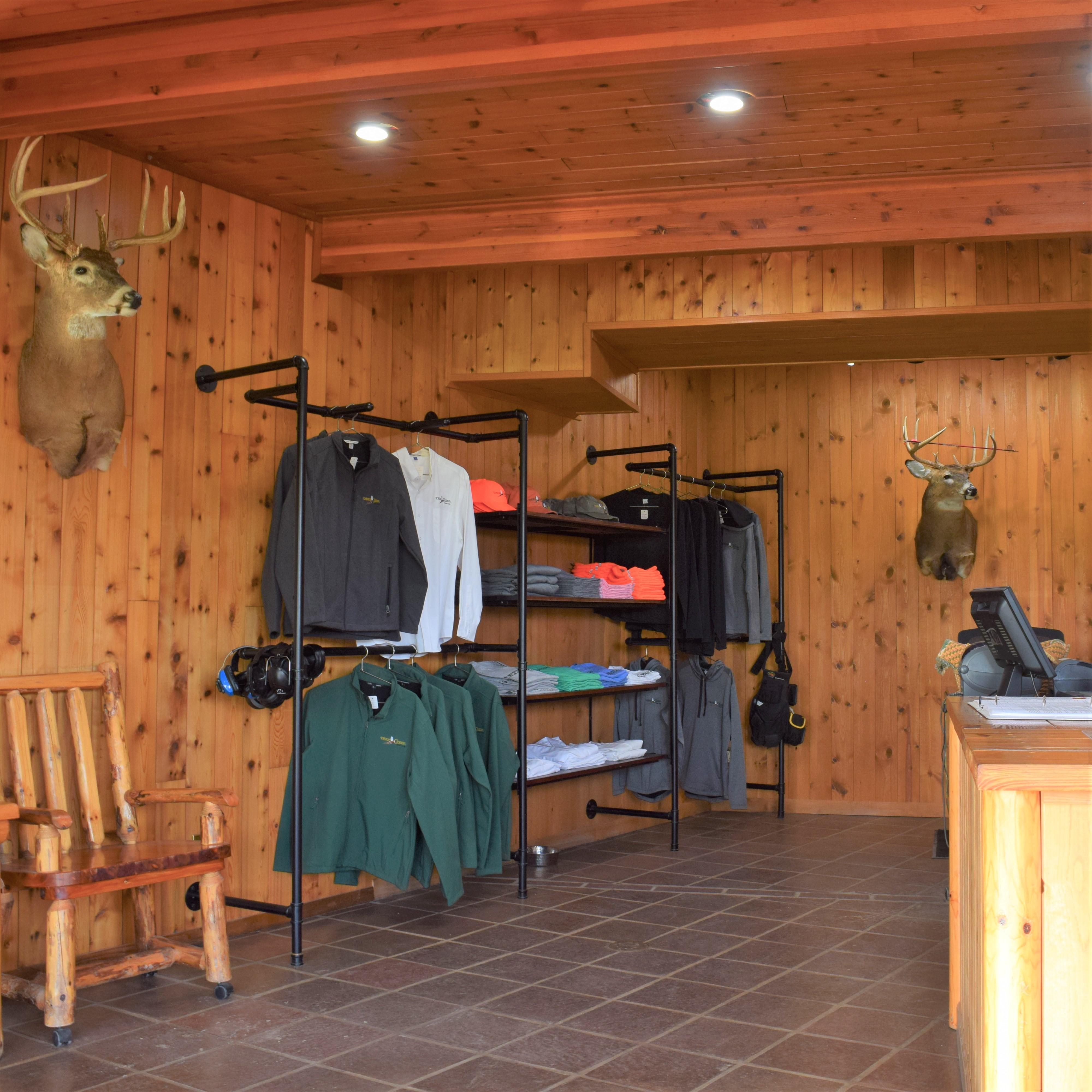 Our pro shop can meet all your hunting needs. We carry ammunition in all gauges, Michigan DNR licenses, Deer Creek merchandise, shooting attire, and other fine shooting accessories. Gun rentals are also available.

Pavilion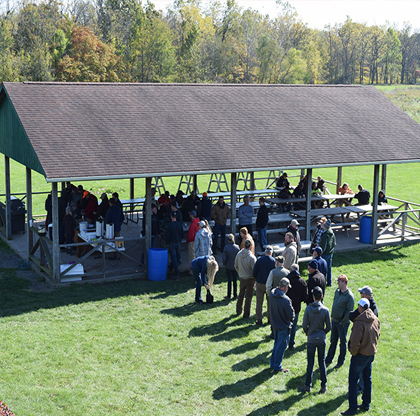 Our outdoor pavilion is a great place to hold your larger outings. It has the capability of seating groups as large as 120 people. In house catering options are also available for groups renting the pavilion. Call (269-756-6600) to book your group outing today!