Clay Shooting
Skeet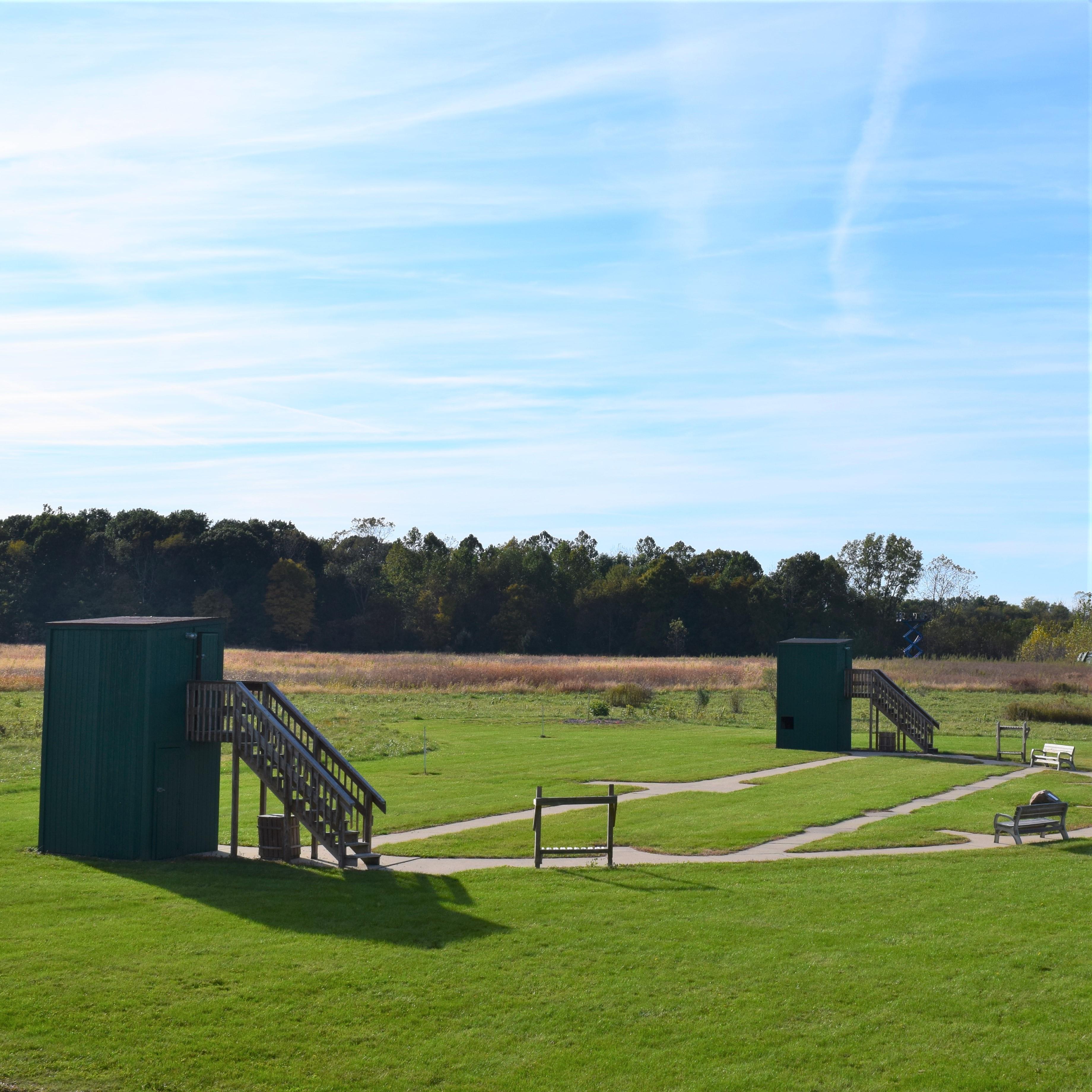 In the game of skeet, two machines throw clay targets while you advance around the stations set in a semi-circle pattern on the range. If you're an avid skeet buff, whether for fun or competition, you can enjoy the skeet range all year long. Our revolutionary wireless throwing and clay tracking system assures the shooter an enjoyable and worry-free time knowing that his/her clays will fly without a hitch.
Sporting Clays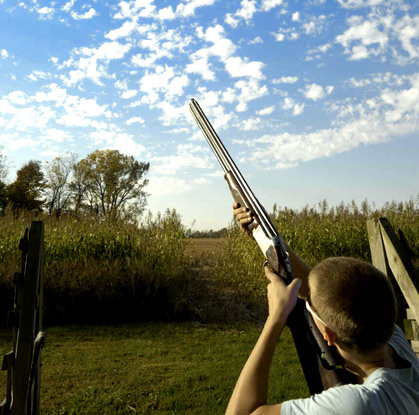 We offer a variety of courses interested in Sporting Clays; for the beginner, intermediate, and experienced shooters. We like to compare this sport to golf, except you'll be using a shotgun instead of clubs. Typically a course consists of twelve individual stations. All stations are fully automated and each station will throw two separate clay targets, either at the same time (true pair) or one after the other has been shot (report pair). Golf carts are available for rent to travel around the sporting clay courses if desired.

Wobble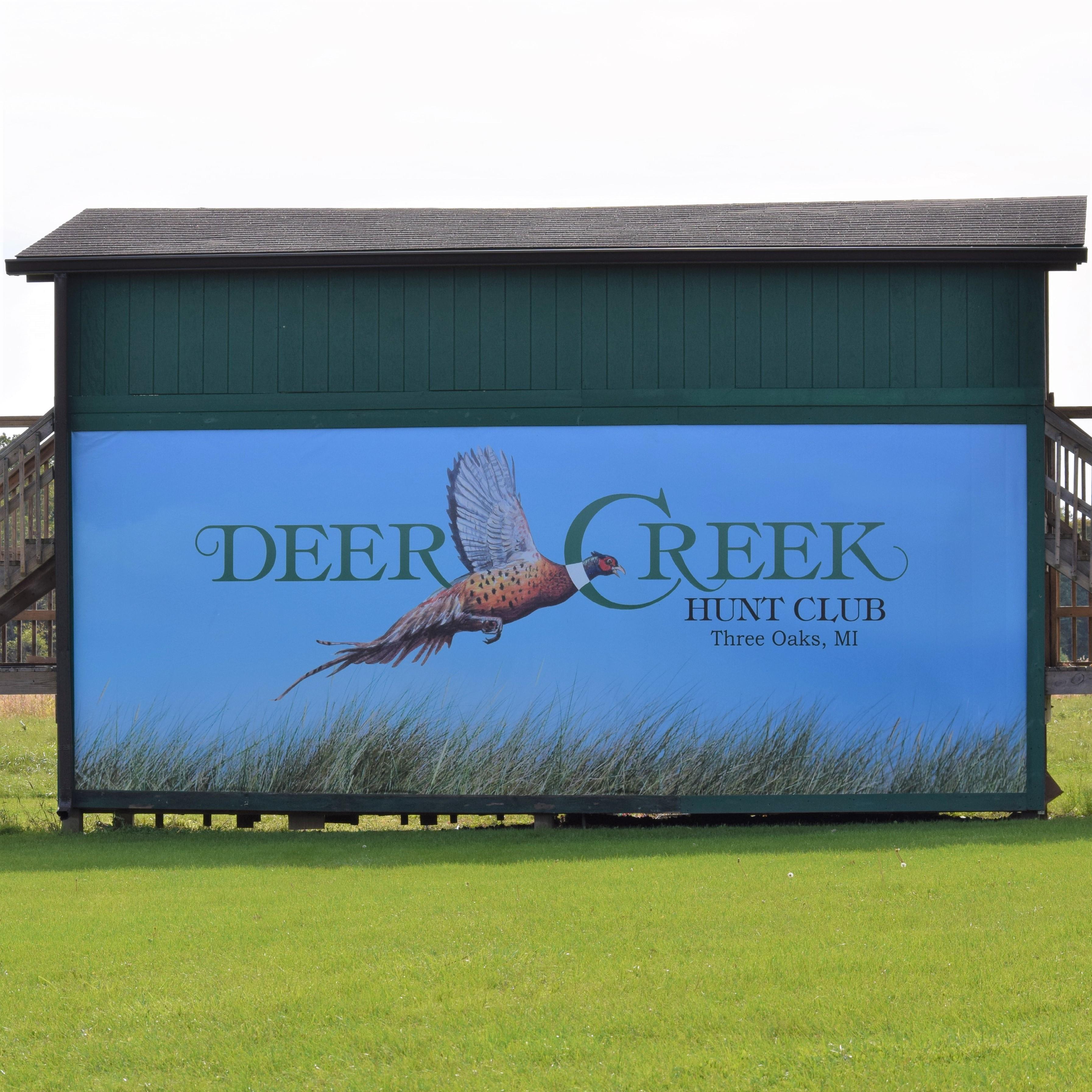 Many hunters use the wobble as a more realistic measure of practice before they hit the field. Not only will you get targets that are up and down but also side to side. What's great about this game is that the wobble machine is constantly moving and when the automated button is pulled, there's no telling exactly what direction your target will choose. Just like hunting in the field, you have an element of surprise.

5-Stand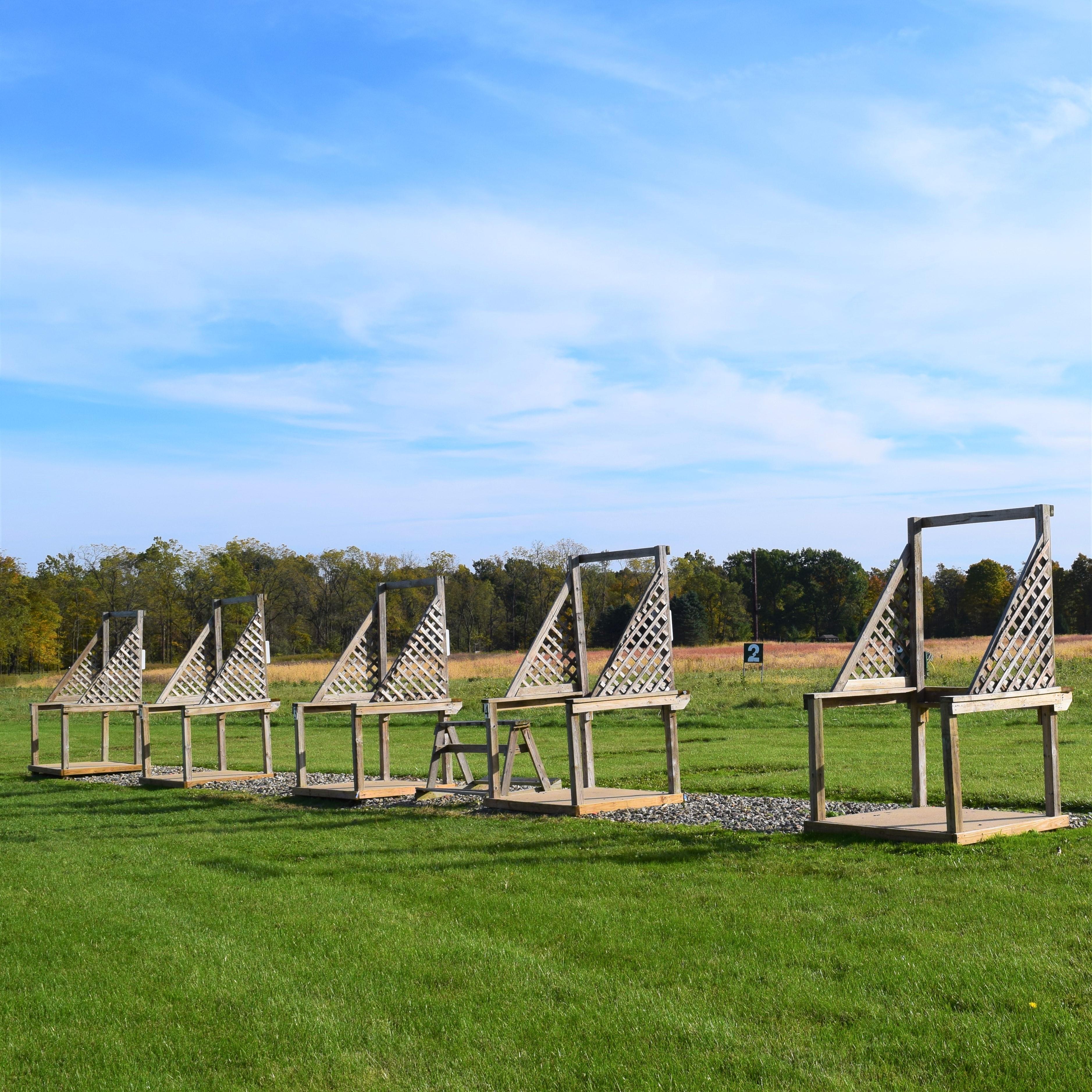 5 stand is fully automated and features random, multiple target presentations from six or more trap locations. It's fun, challenging, and sometimes humbling. Shooters can move from station to station with a predetermined menu of shots and combinations, or in a sequence unknown to the shooters. 5 stand targets are comparable to the targets you will see on the sporting clay courses