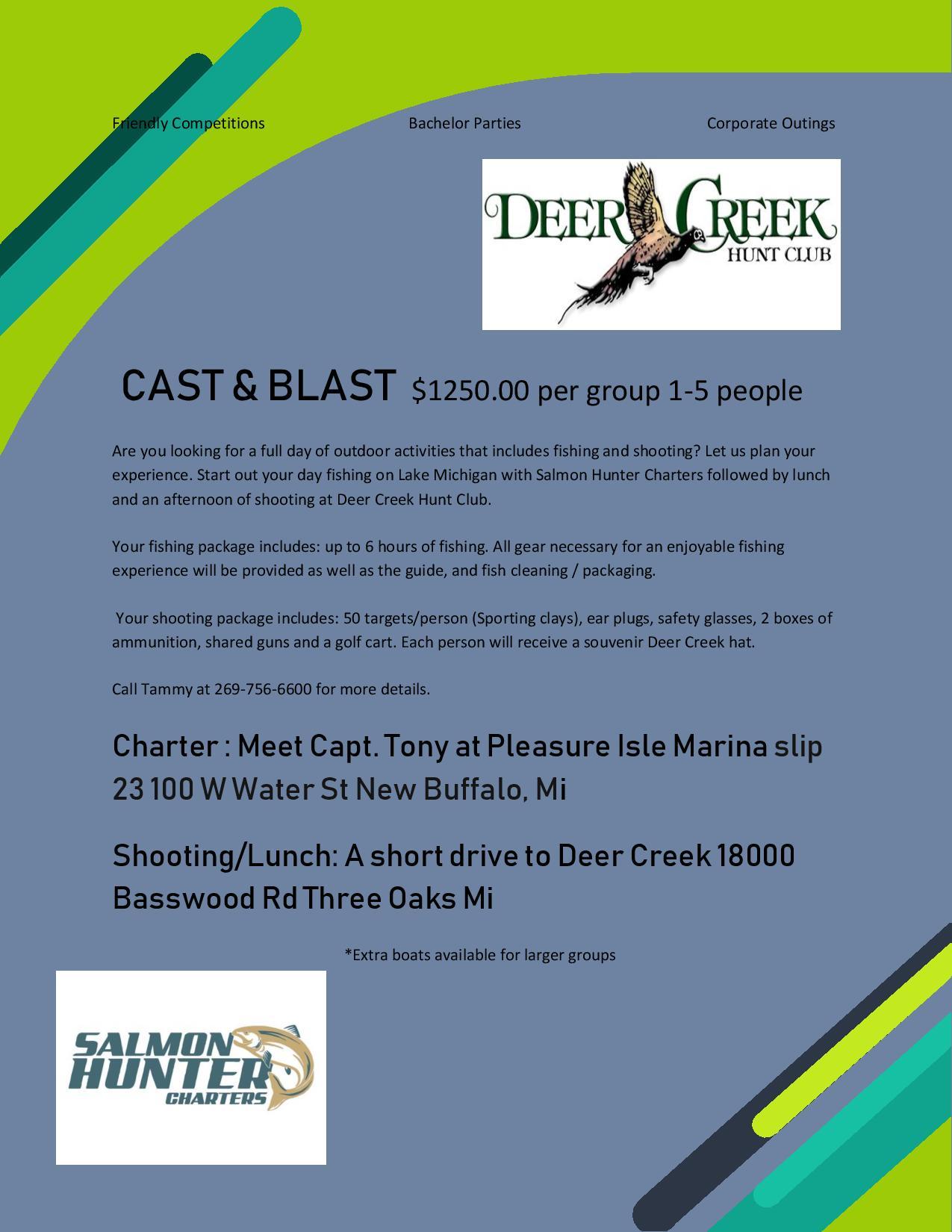 Cast & Blast
Are you looking for a full day of outdoor activities that includes fishing and shooting? Let us plan your experience. Start out your day fishing on Lake Michigan with Salmon Hunter Charters followed by lunch and an afternoon of shooting at Deer Creek Hunt Club.
Your fishing package includes: up to 6 hours of fishing. All gear necessary for an enjoyable fishing experience will be provided as well as fish cleaning and packaging.
Your shooting package includes: 50 targets/person (Sporting clays), ear plugs, safety glasses, 2 boxes of ammunition, shared guns and a golf cart. Each person will receive a souvenir Deer Creek hat.
Call Tammy at 269-756-6600 for more details.